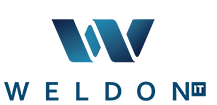 A Strategic IT Company. Delivering Big Results.
Requisition Overview
WeldonIT and The Mom Project are proud to be partnering with Accenture in direct support of its 2021-2022 high-growth initiative! Accenture has been recognized as one of Fortune's World's Most Admired Companies, #1 Fortune's Most Powerful Women, as well as Refinitiv's Diversity and Inclusion Index. Now is the time to join one of the largest, family-friendly consulting and technology organizations with immediate openings across many functional areas and experience levels.
What's in it for you?
A compensation package that matches what you bring to the table
A robust benefit plan that contains everything you would expect and a whole lot more to support families including: fertility benefits, support for adoption and surrogacy, great parental leave, care for dependents, and flexible work arrangements
Discounted stock purchasing
A $1 for $1 match on 401(K) up to the first 6%
And so much, much more!
You Are:
A senior manufacturing and supply chain expert with the experience to help companies in this industry improve their performance and reach their strategic objectives. You've got the deep industry know-how to understand the complexity of our clients' issues and recommend industry relevant solutions. You've got the data and analysis skills to make that more efficient, so companies can keep their customers satisfied and their bottom line healthy.
The work:
Find solutions to our manufacturing clients' problems
Drive large scale and complex operations industry pursuits by acting as the overall solutions lead
Persuade senior clients and Accenture managers why alternate approaches may be needed
Leverage industry specific knowledge (Industry 4.0, Lean Manufacturing, Inventory Optimization, Supply Chain Cost to Serve, etc.) to develop relevant solutions and recommendations
Be ready to bring knowledge of manufacturing & supply chain specific processes such as manufacturing network optimization, manufacturing OEE improvement, manufacturing & supply chain excellence, product quality, sustainability and return on net assets, etc.
Provide functional and industry perspective in technology engagements (e.g., Digital Manufacturing, Industry 4.0, Supply Chain Analytics, Predictive Analytics, etc.)
Give clients useful insights into their operating performance, including manufacturing and supply chain cost to serve
Craft product and service strategies to help clients' organizations have greater market relevant, reach, and impact
Lead workshops that look for ways to help clients develop the North Star for their organizations
Manufacturing Candidate Experience Preferred:
Preferred 10+ years Industrial manufacturing experience in core manufacturing.  Experience required in the areas of analytics, connected worker, connected assets, directed worker solutions, automated quality inspection, robotics & automation
Quality improvement & Supplier Quality
Cloud-based manufacturing solutions
Maintenance/reliability
New facility startup & network expansion
2-3 years delivery experience in large scale manufacturing transformational program
Supply Chain Candidate Experience Preferred:
Preferred 10+ years Industrial manufacturing experience in core manufacturing.
Supplier management and collaboration
Cloud-based SC solutions
Integrated Business Planning
SC network optimization and design experience
Supply certainty, SC Risk Management
2-3 years delivery experience in large scale SC transformational program
**Be ready to build air miles with travel to client sites Monday to Friday
For now, all Accenture business travel, international and domestic, is currently restricted to client-essential sales/delivery activity only.
Please note: In order to create a safe, productive work environment, our client is requiring all employees to be fully vaccinated according to the CDC guidelines. Prior to onboarding, contractors will be required to attest that they are fully vaccinated.
Job Features
| | |
| --- | --- |
| Job Category | Information Management Systems |