Candidate Testimonials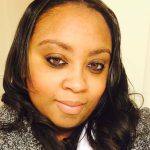 When I started with WeldonIT, I was immediately hired for a 90 day temp-to-hire position with a large global company. After working for three months and having good performance, the company hired me permanently. The WeldonIT team members were very professional and swift with processing the conversion of my position to a permanent basis. In addition, they followed up with me, and my employer, in order to ensure everyone was happy and satisfied with the process.
Throughout my time working as a contractor with WeldonIT, I always felt like they cared about what I wanted. Their goal was for me to be successful and that I achieved what I wanted – not just their client (my employer). I am proud to be a part of the WeldonIT family.
Mary
WeldonIT truly cares about their employees. The company's rich heritage and core values are engrained throughout the organization. WeldonIT always takes time to understand what we are trying to achieve and are helpful, patient and responsive. WeldonIT provides very good paper work for H1 transfer and very good rate of success for the same.
Sekhar